It's becoming more and more apparent that Ella likes music.
We went to a wedding on Saturday and she loved the post ceremony entertainment of singer and keyboard player. By the end of the third song she was in the tent with them, did a bit of dancing with the singer but decided the keyboard was much more her thing...
He was very encouraging of her interest and even let her have a go (so the guests were treated to a version of 'My Funny Valentine' with quite a few bum notes!!)...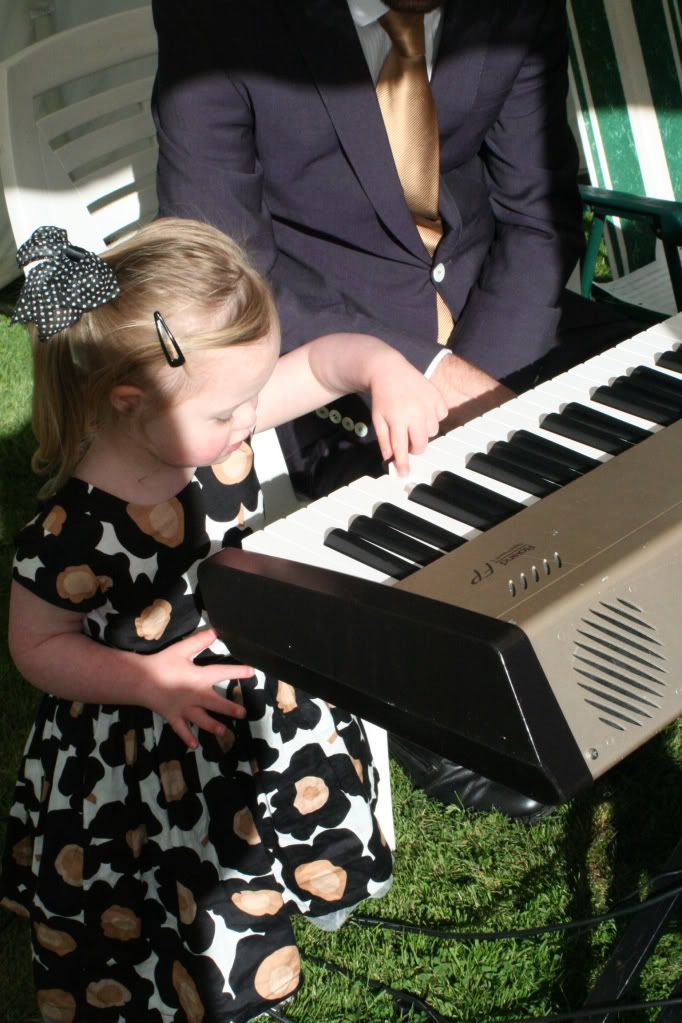 Then as the newly wedded couple took to the dance floor, Ella had to be physically restrained by daddy for the whole of the first dance.
She then stole the show with her dancing and didn't stop until she literally fell asleep about 10pm!
Too dark for lots of pics but I'll leave you with a couple from our walk around Blagdon Lake on Sunday morning...