This is a positive post, I promise just bear with me while I give some background (or just skip to the bit with pictures...!)...
Down's Syndrome awareness week 2013 is now over. And this year, it caused quite a lot of comment and raised a fair few eyebrows from within the DS community (and not all of it good).
I'll take you back to the beginning of the year when Down's Syndrome International (DSi) unveiled this years awareness theme - 'odd socks'. Maybe it's because I am still new to all this and for the fact that I know Ella for who she is and not as a diagnosis, but my initial feeling towards the idea was quite positive and to be perfectly honest, I didn't really think too much about it. Others, however reacted very differently. The idea of using the word 'odd' in relation to raising awareness for DS was clearly upsetting and disappointing to a lot of people - parents, charities and organisations the world over complained - open letters, blog posts, social media - the message from the people was clear, 'odd socks' was not a hit.
And so DSi swiftly (and a little clumsily) changed their awareness campaign to 'lots of socks'. A less tangible idea in many ways and it was at this point I started to wonder whether we actually needed a theme for the day or if it should be celebrated and given the recognition it deserves by people choosing their own ways of raising awareness. Last years awareness day marked the first year it had been officially recognised by the UN and there was a big, global sense of inclusion and celebration for people with Down's Syndrome. This year has been seen by some as a step backwards and that a sense of difference, rather than inclusion was the overall
message portrayed.
That said, I stuck by the original idea of odd socks. I wasn't aiming to change the world (not this year, anyway!) and saw the day as an opportunity to educate those I see at work, Ella's nursery, friends, colleagues - our immediate community (as well as raising some money for our local support group). The way I interpreted the socks theme was this:
Socks don't have to be the same to be worn together... The idea of the day is to celebrate difference, promote inclusion and to have a bit of fun. Regardless of colour, pattern, material or size, socks are actually more alike than different.
And the same goes for people too.
Ultimately, it's important to remember that awareness week is (and has been) a positive, global and important part of the year for all involved, however money is raised and however it is celebrated.
We have had a great week and I hope that all the people attached to all the feet below can say the same. I received photo's from friends and family all over the world so thank you!
I like that I can remember who is attached to the feet shown and that some of them tell such poignant and brave stories. Wearing odd socks for a daughter who's awaiting major surgery, for a much missed and loved baby boy, to remember our children's bravery and celebrate the many things having them has taught us.
I wore mine for Ella, for her friends and the wonderful people we know because of her and for those families in the DS community who will benefit from our fundraising efforts.
My ward and Ella's nursery raised £126 in total, Granny Karen's workplace raised £270 and there is still money coming in from other friends and relatives. We took the donations we had to the Chatterbox group on Saturday and they were very gratefully received. Thank you to everyone who took part!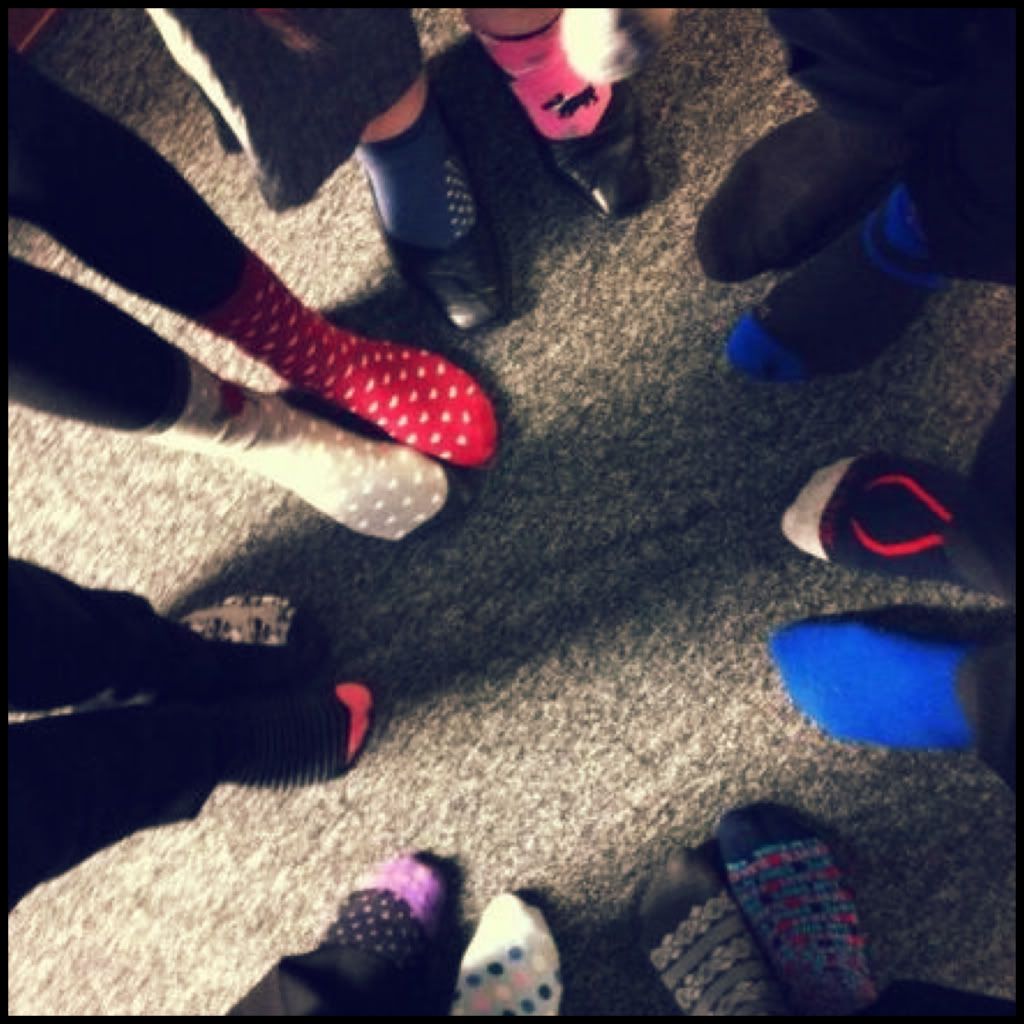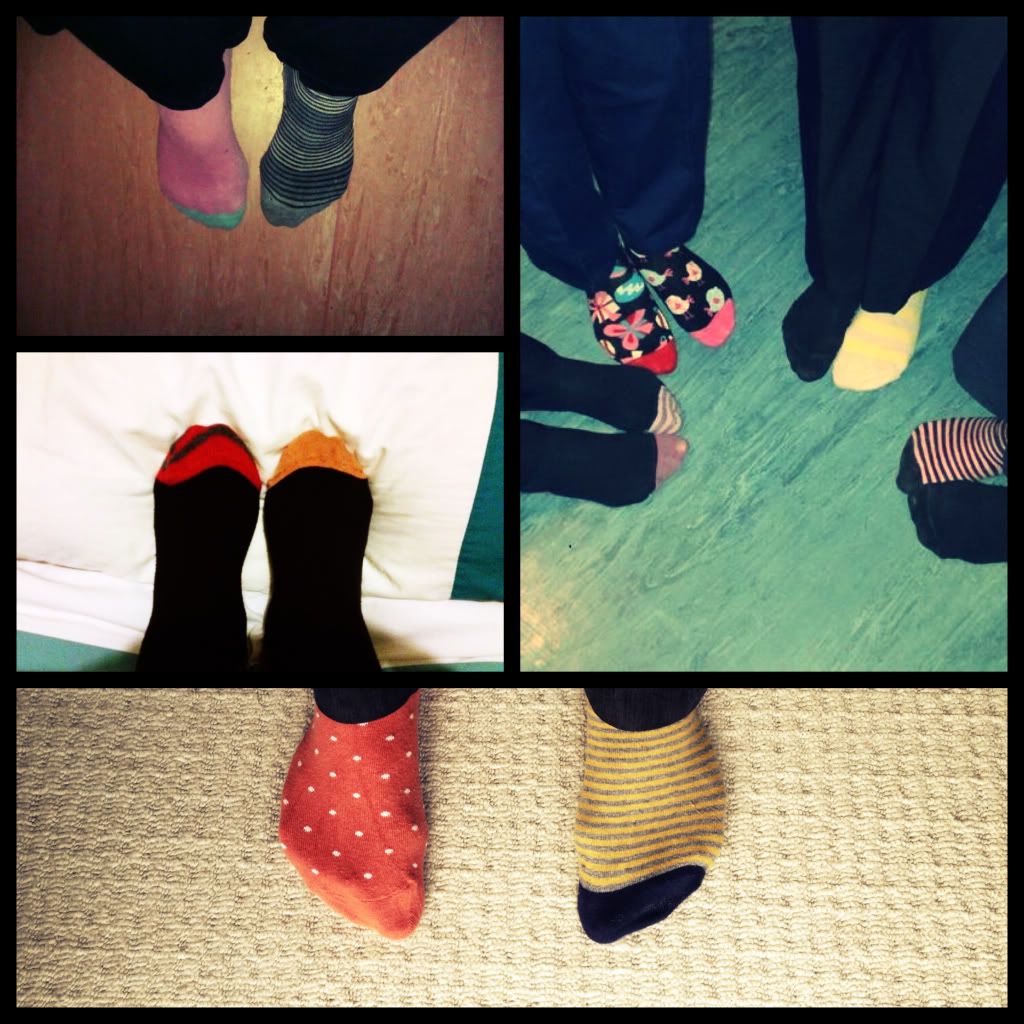 So there you have it - lots and lots of odd socks!
More on what Ella has been up to and what else we did to celebrate World Down's Syndrome awareness week soon.