Walking is now Ella's chosen method for getting around...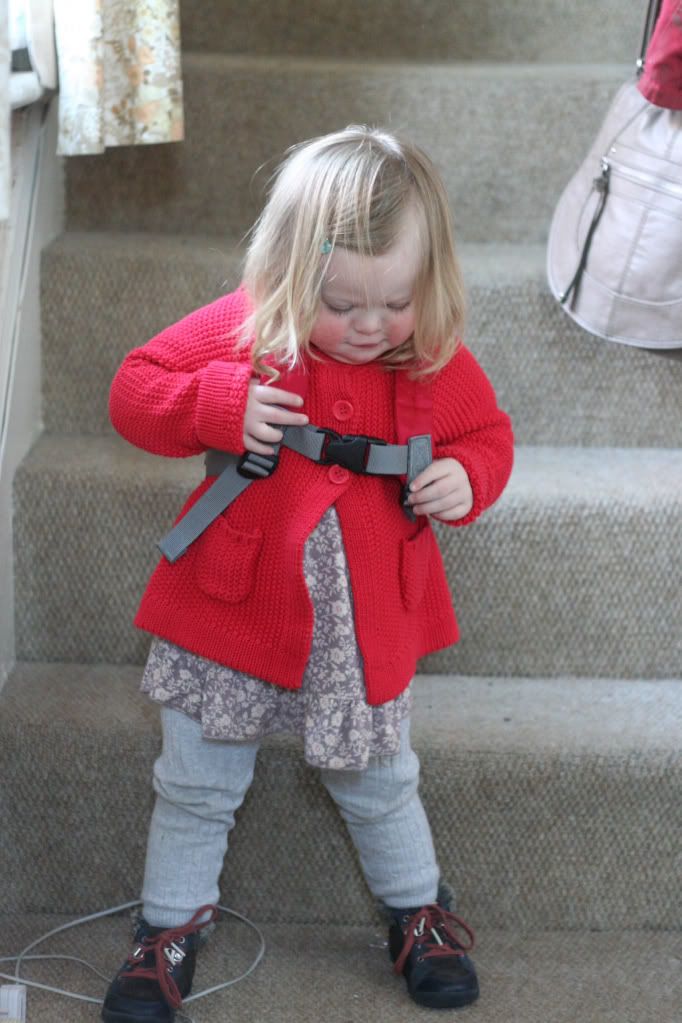 Our intrepid explorer
She's wobbly but determined and at the moment I'm grateful she wears a nappy as her poor bottom makes frequent contact with the floor. The crawl remains her trusty back up - only put into action when she wants to make a speedy getaway (generally when changing her nappy or trying to brush her hair)...
She's been fairly confident walking short distances around the house for a few weeks now but less so outside. Or so I thought. A trip to visit Martin Mere last weekend allowed her to improve her confidence and practice walking in unfamiliar surroundings...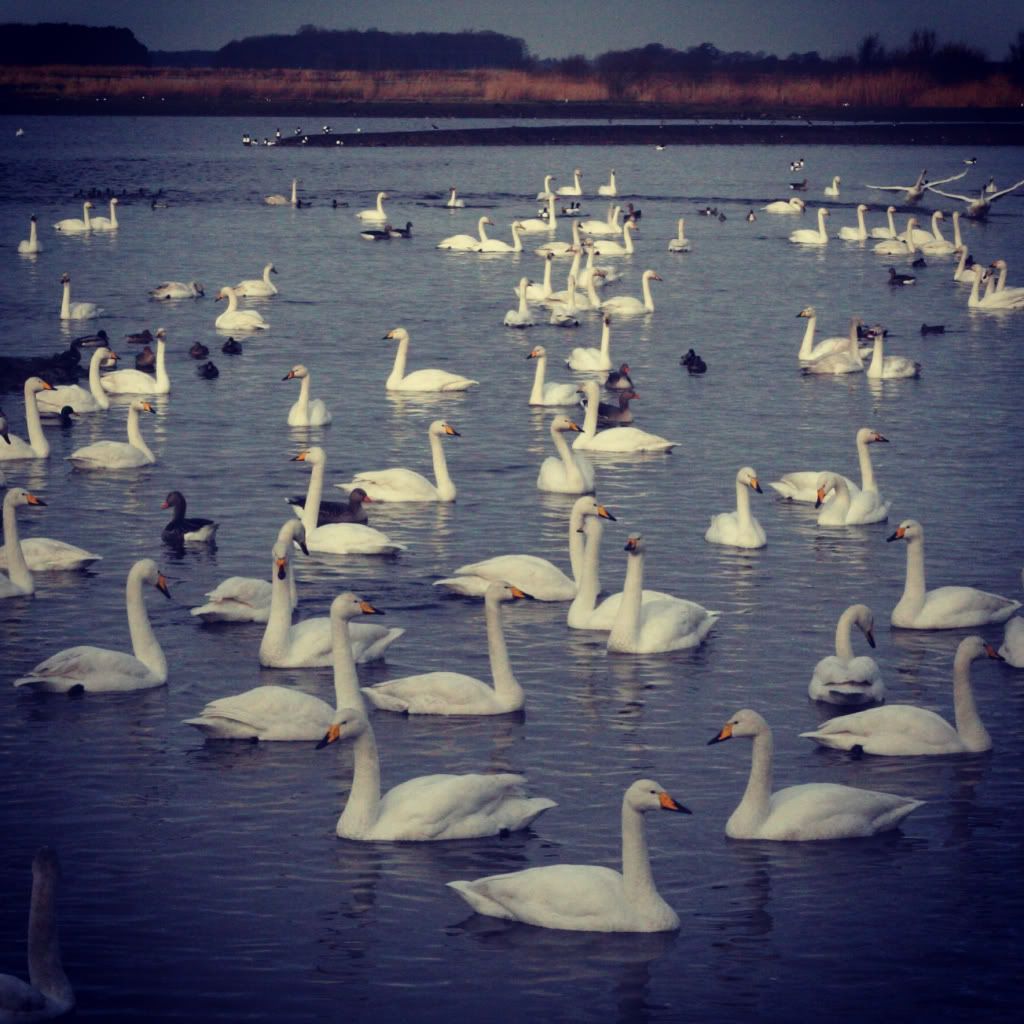 She did really well and walked most of the way round. Getting her back in the pushchair was a battle of wills but her efforts were rewarded with beans on toast from the cafe.
With Uncle Henry & Granny
I don't think so...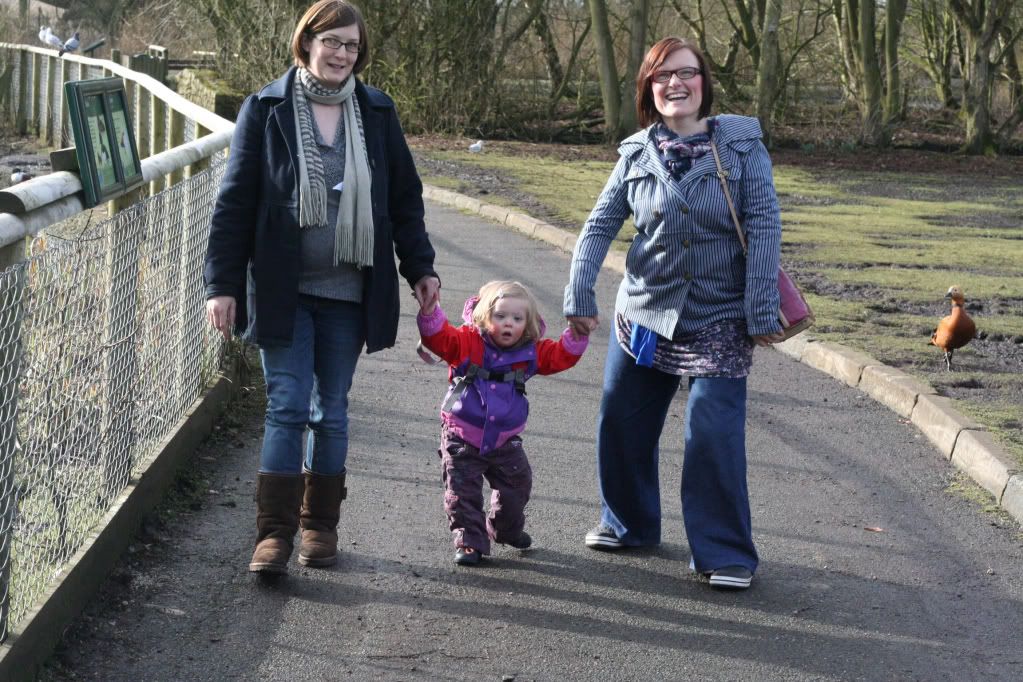 With mummy, bump & Suz
Making a break for freedom!
Quack!
And as the weather was so lovely, Ella was introduced to the off-side rule by Uncle Henry. Her first footie training session!...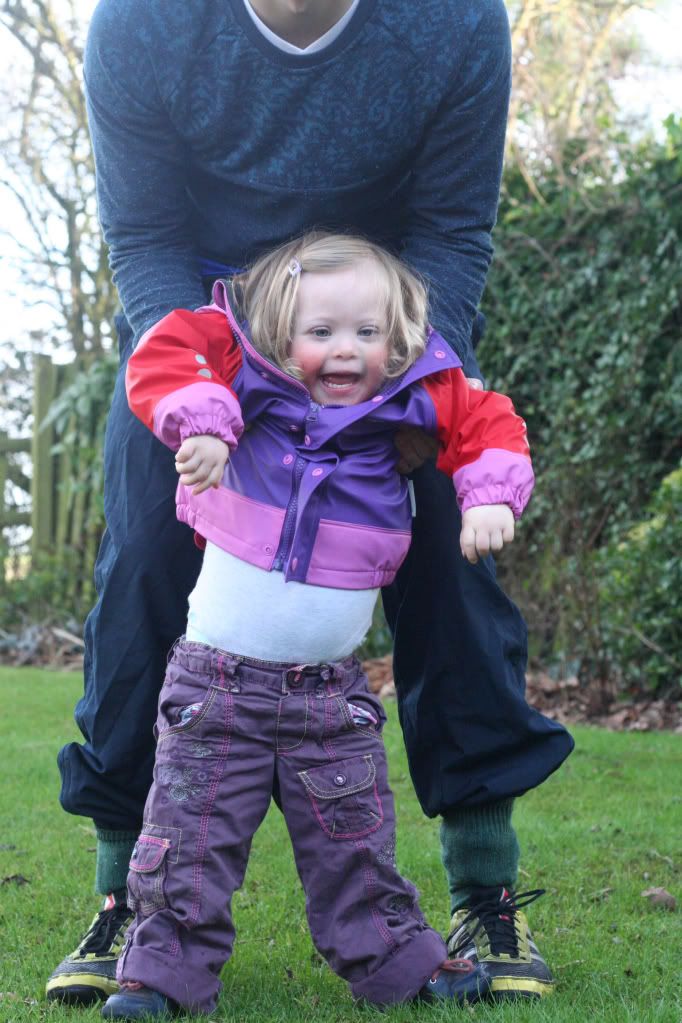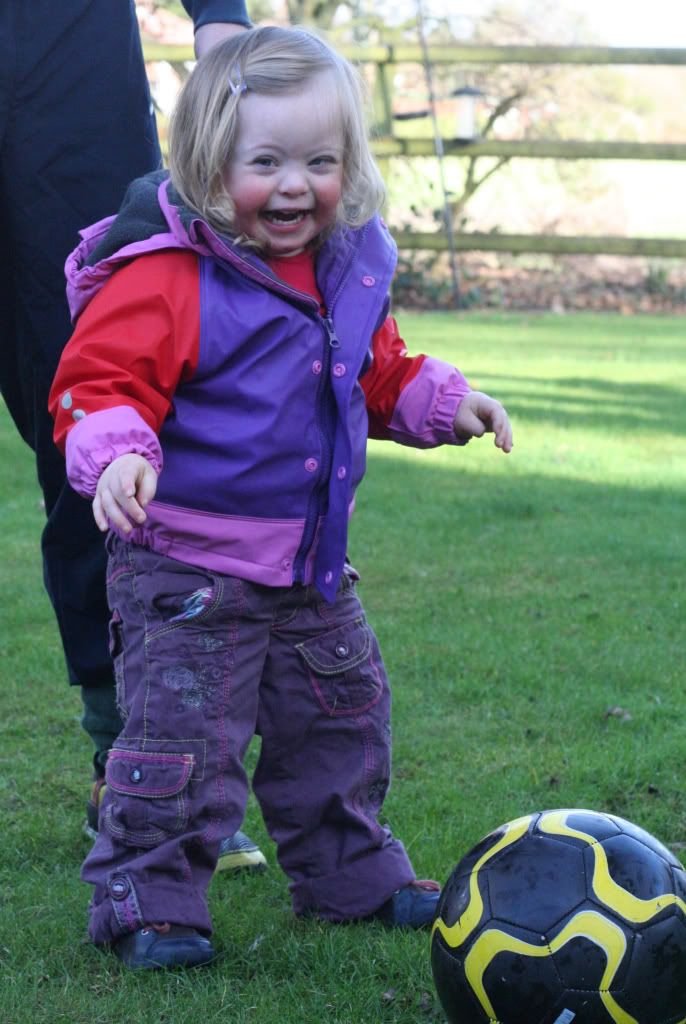 Even though Ella has begun letting go, my hand will always be there for her to hold and there will be many more treasured moments to come...
So now I really do need eyes in the back of my head...