I had no idea I was waiting for it or how much it would mean to me. One little word said millions of times a day all over the world...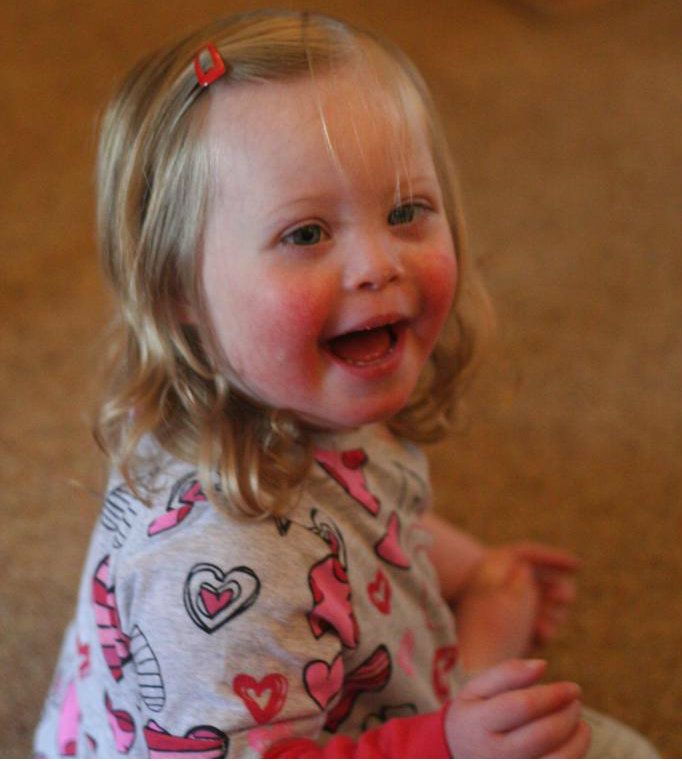 This week for the first time, Ella said 'mama'. She's been using the sign for a while but this was the first time she's used the word as well.
She was sat on our bed with us and signed and said 'da' (daddy - which she's been doing for a while now). She then turned to me, signed and said 'mama' then gave me a hug.
I have always expected that Ella's speech would be delayed, but just like everything else I've known she will get there in her own time and (in true Ella style) in her own way.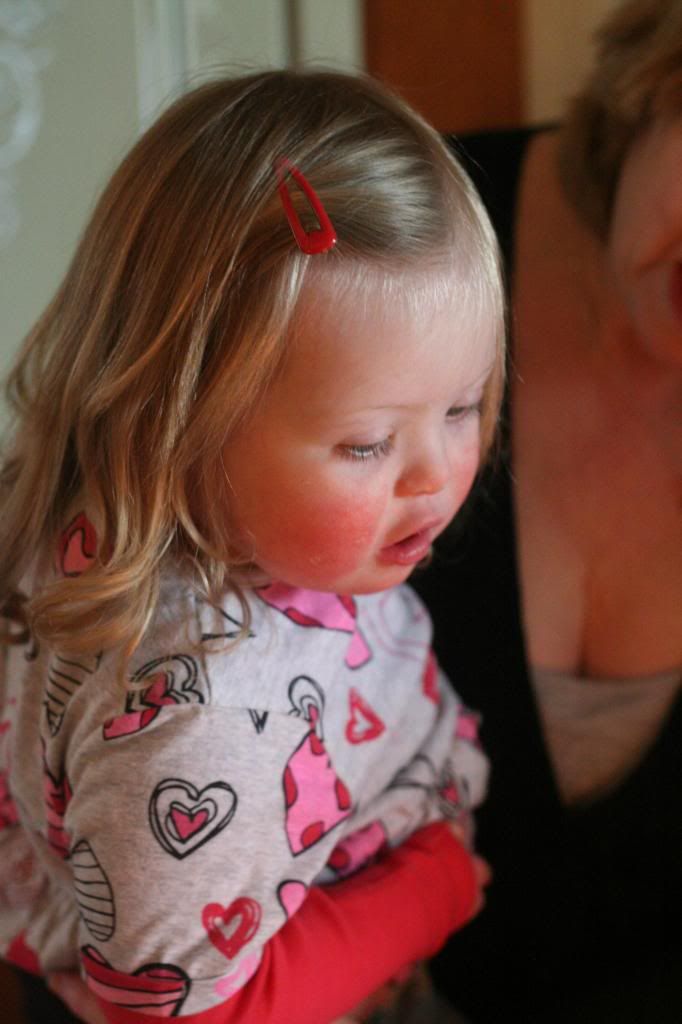 To help with her speech, other ways of communicating to help enhance her developing skills have been employed from a very early age. These include makaton signing, picture cards and giving her adequate time to respond to requests and questions.
I have also started naming anything and everything (including the use of the sign where it's known) and I always repeat what she has said back to her to acknowledge that I have understood her (and hopefully this will help with her ability to pronounce words correctly, which is something she already struggles with). She's really got the hang of copying now so picks up new signs easily. She can then also use newly acquired (and not well practised) signs in context, sometimes days later.
She has always loved her books too, which I think has generally helped her signing, talking and communicating...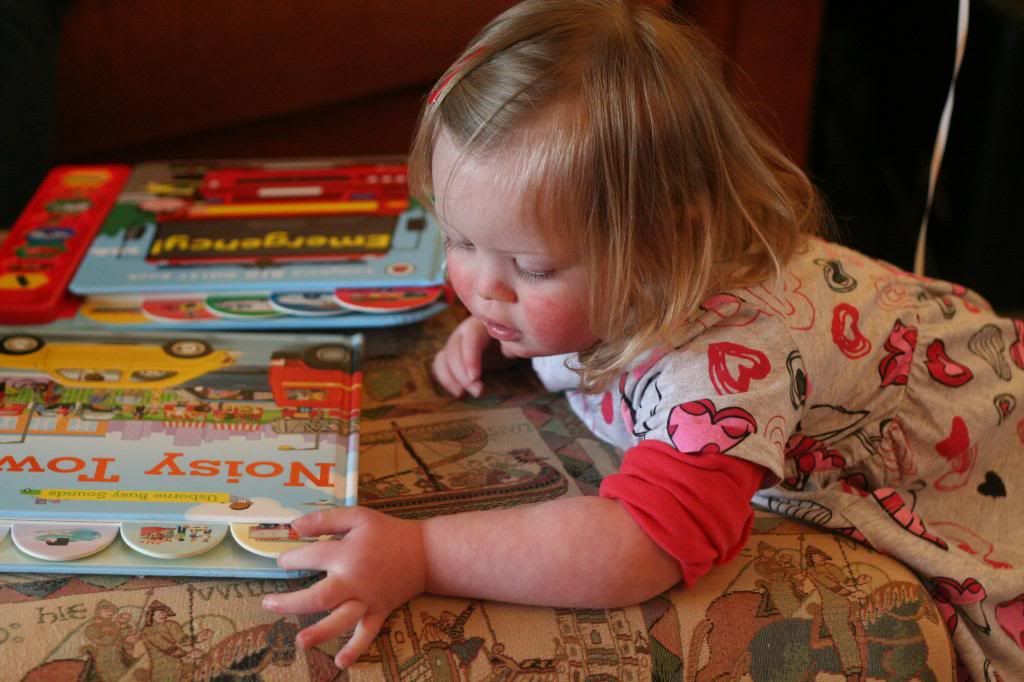 Being a mum is a wonderful thing, but it takes on a whole new meaning when that one little word - 'mama' - is used by your child.
In other news, she's now walking much more confidently - mostly around the house but reports from nursery suggest she's getting braver there too. Really need eyes in the back of my head now!
We have also recently taken the side off her cot (my expanding bump was making it difficult to lift her in and out and we felt it was time to give it a try). So far so good - she's quite happy to climb onto the bed but hasn't attempted to get out (yet!), possibly too difficult in her sleeping bag or she just doesn't realise she can get down herself...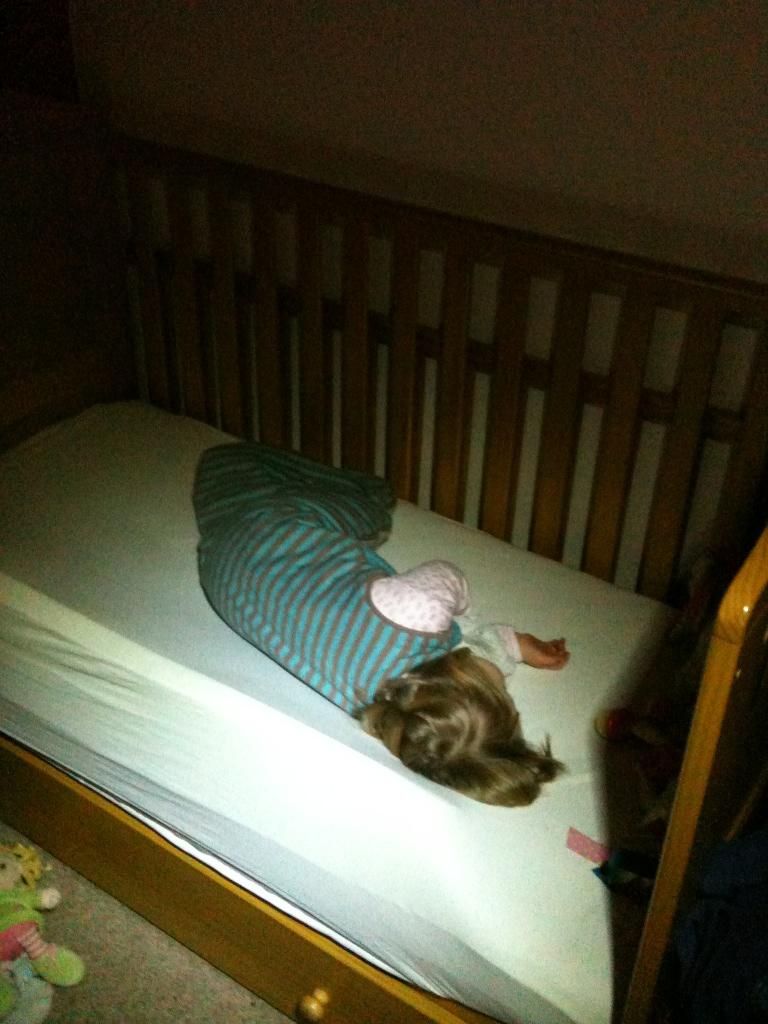 So I'll leave you with Ella (complete with lots of self-applause) doing some signs with daddy...
Have a good week everyone xx
March 21st 2013 is World Downs Syndrome day. More details coming soon!...