Hayley from Downside up has invited fellow bloggers/parents to answer her 2012/2013 questions. Great idea and here are mine....
1) What was the high point of 2012 for you?
I don't think I can narrow this down to just one particular thing or event...I am lucky that 2012 has held so many highs.
From the small
things - like Ella finally waving & clapping, me mastering new recipes (in an oven that cremates everything!) and exploring our new neighbourhood as a family - to the bigger ones...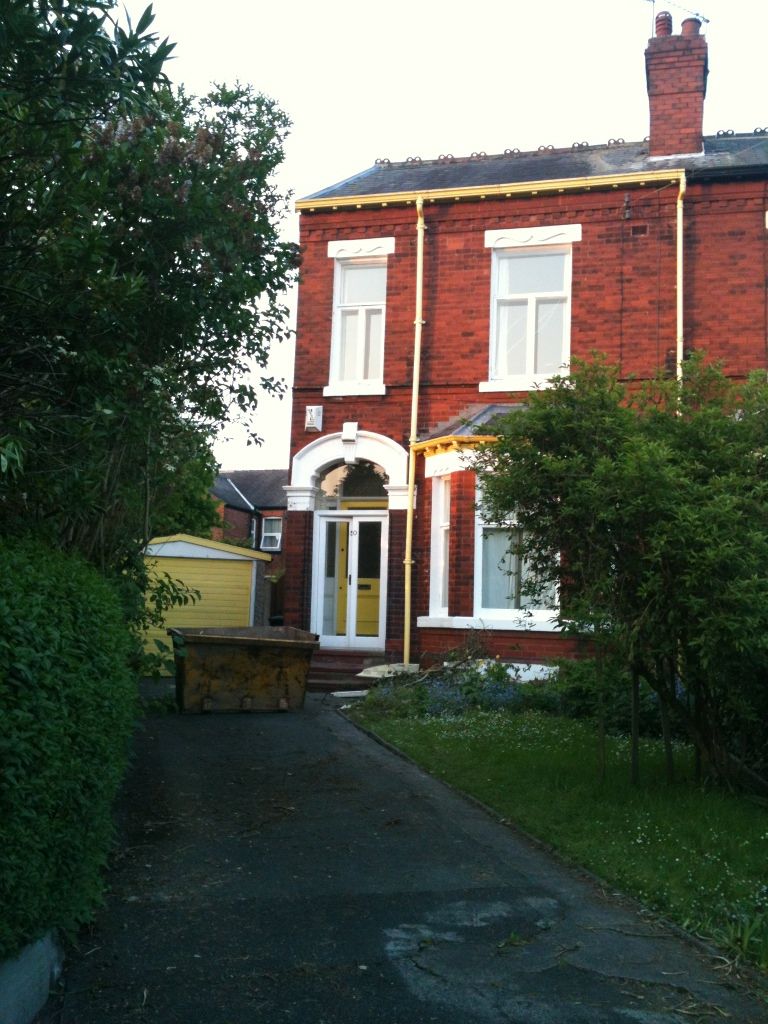 A new home
Unexpected nomination and award for the blog
Ella standing and taking her first few steps
I think my biggest high, looking back has been watching Ella's development. I am extremely proud of and inspired by what she has achieved in 2012.
This time last year she seemed to be constantly poorly, was only 6 months post open heart surgery and still had her gastrostomy (feeding tube).
So, 2012 has seen her crawl, stand and start talking and signing. She's moved into the toddler group at nursery, had her feeding tube removed and we've really begun to see her cheeky, independent and mischievous character flourish.
And I know she has more to show us in 2013.
2) When was the most challenging thing, the part that tested you to your limit?
Deciding to have another baby was both an exciting and worrying prospect. After Ella was born, I dismissed the thought of having another baby for a long time. Slowly, I came around to the idea and we're delighted to be expecting baby number 2 in May.
The most challenging thing during 2012 has been making decisions regarding ante-natal screening. We declined screening when I was pregnant with Ella and nothing was picked up during scans so my pregnancy was pretty stress-free whilst we excitedly awaited the appearance of our first baby.
This time I was aware it would be more stressful and knew that we would potentially have to make difficult decisions based upon what the screening results told us.
Our triple test results did come back a lot higher than we were expecting - 1:330 (
1:1000 is the expected risk ratio/chance for a woman of my age (30) to have a child with DS).
It left us with a decision we really didn't think we'd have to make - whether or not to have more invasive and risky screening. After some tears, talking and speaking to other parents we knew who had already been through the same experience, we decided we had to know for sure this time whether there were any problems.
I was also battling feelings of guilt towards Ella about my need to have information this time around as well as guilt towards the new baby for risking miscarriage to get that information.
We went ahead with the amniocentesis and waited a stressful 3 weeks, wondering 'what if..' for the full results. As far as they can tell, all is ok and we're very excited to be having another girl...
3) What 3 hopes do you hold dear for 2013?
I hope that Ella loves her new role of big sister - I already know she'll be good at it.

I hope Ian and I continue to meet life and it's challenges as a team, enjoy the exciting times to come with our girls

That the hard work going into changing the perception of Down's Syndrome and other disabilities continues to be a force to be reckoned with!