Sunday was probably one of the last nice days of the year. Blue skies, sunshine, crisp air - lots of layers needed. Ella spent some time in her new wellies playing with the fallen leaves in the garden and watching with amusement as Granny and I kicked them up in the air....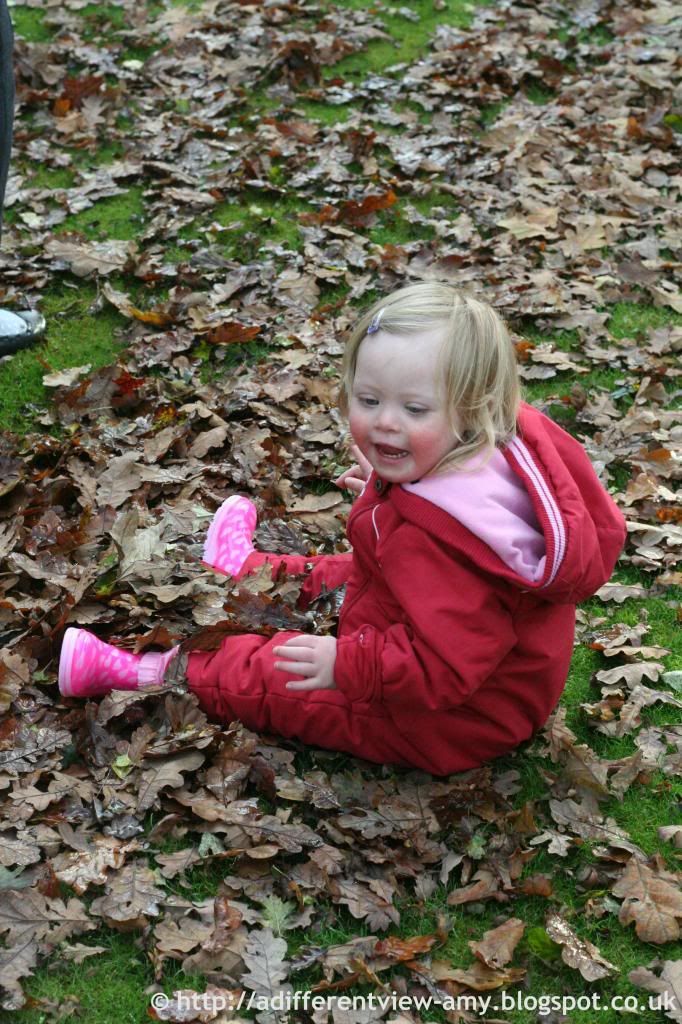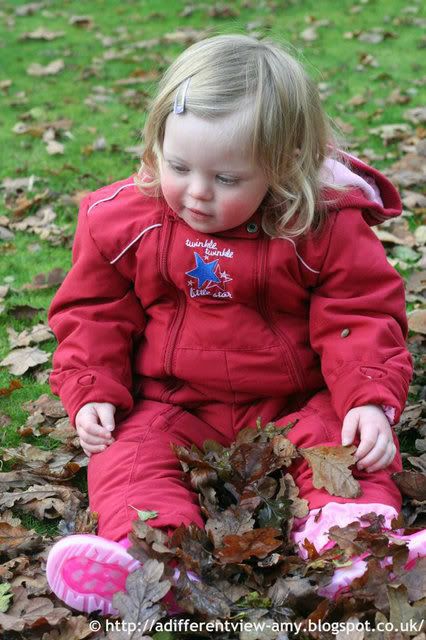 And as the leaves fall, evenings darken earlier and the weather cools it can only mean one thing...
...Christmas is on its way!
You may have noticed that the Christmas adverts have already begun to fill the commercial breaks and the shops are full of Christmas fayre. And this may have passed you by (and that's kind of the point) but this year one retailer is demonstrating inclusion at it's best.
Marks and Spencer have included 4 year old Seb White in their Christmas ad campaign. He is not singled out, used as a clever marketing ploy by M & S or given extra camera time - in fact - blink and you miss him.
He is cool, one of the gang, seriously gorgeous and just happens to have Down's Syndrome....
Seb's picture is also being used in 300 M & S stores so have a look for him next time you're in there.
Using a child with Down's syndrome in such a high profile campaign may not seem like a big deal to some people, but it is. I don't know Seb but I feel incredibly proud and emotional whenever I see the ad on TV. He is representing a whole community of children with all sorts of disabilities and showing the nation that he is more alike other children than different. Perhaps the first step in breaking down the misconceptions held by so many.
It's not the first time Down's syndrome (or other disabilities) has been portrayed in advertising, but for Seb to feature in such a high profile Christmas campaign (in place of Marks and Spencer's usual celebrity filled festive adverts) for such a well known company is pretty much unheard of.
Through the use of social networking sites, blogging, the media, support groups, charities and more the Down's Syndrome community is thriving. Parents and advocates everywhere are raising awareness, promoting positivity and telling their stories. And the message that this advert is helping to convey is that our children deserve the same chances as other children.
To be seen
To be heard
To be understood
To be included...
...in every part of our society. There is still a long way to go but it's a great start by Seb, his mum and Marks and Spencers.
Thanks to Seb, for those of us with someone in our lives who has that extra special something (whatever that may be), Christmas has most certainly come a little early this year.
Happy Tuesday everyone xx
Seb's mum Caroline has a Facebook page where you can keep up-to-date with his success!
Down's Syndrome - Raising Awareness and Shifting Attitudes