It's been a long week. Ella has been poorly with a virus, unsettled and off her food. She wouldn't even eat a yoghurt (this has never happened before!).
You wouldn't believe so much snot could come out of a nose so small :-(
Thankfully, the bean is back. Smiling, demanding, pointing, talking, playing and generally getting up to no good (like pulling the 'n' key off the laptop so I have to press twice as hard for it to work - sorry for any that are missing!).
As the weather has been good, she's had lots of trips out on her trike including an evening lap around the neighbourhood. It's fast becoming part part of her bedtime routine.
Baby girl loves cars. Now she can say it, even better! Car parks, walking along the road, parked cars, moving cars... you get the picture.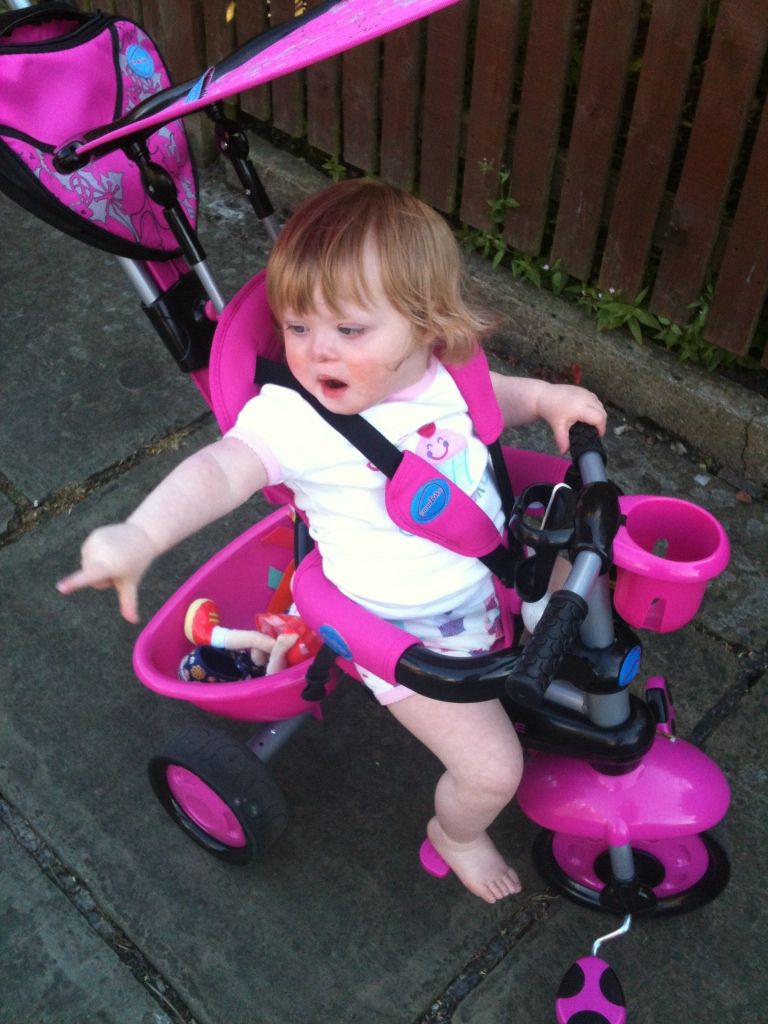 Pointing out the (many) cars on her evening stroll
You'll often find her heading for the front door where she likes to sit on the doorstep and wave at traffic or standing in the window where she also gets a good view...
Keeping her occupied while she was poorly was a hard job, but a few things helped...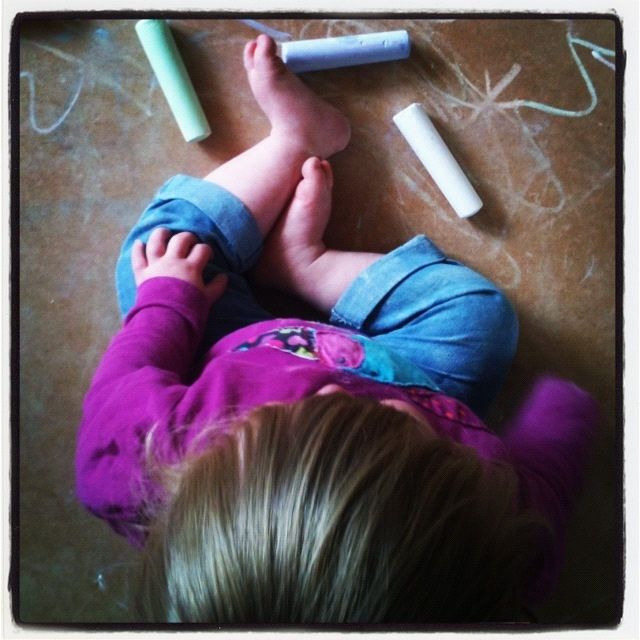 As the week went on (and with the help of some antibiotics) she gradually got better, started eating and misbehaving again...
We have also been getting some sneak previews into what I think may be the 'terrible two's'. Fist clenching, red faced frustration and getting very upset very quickly.... She's scary!....
But not all the time (yet)...