Just managed to squeeze in one more update before the new year. And I think it's a perfect post to end 2012 and welcome 2013 with...
I feel I must apologise for being so quiet recently. I have neglected the blog, my emails, text messages and social events. And the reason for this, I can now share with you...
We are delighted to say we have news.
Big, exciting, happy news...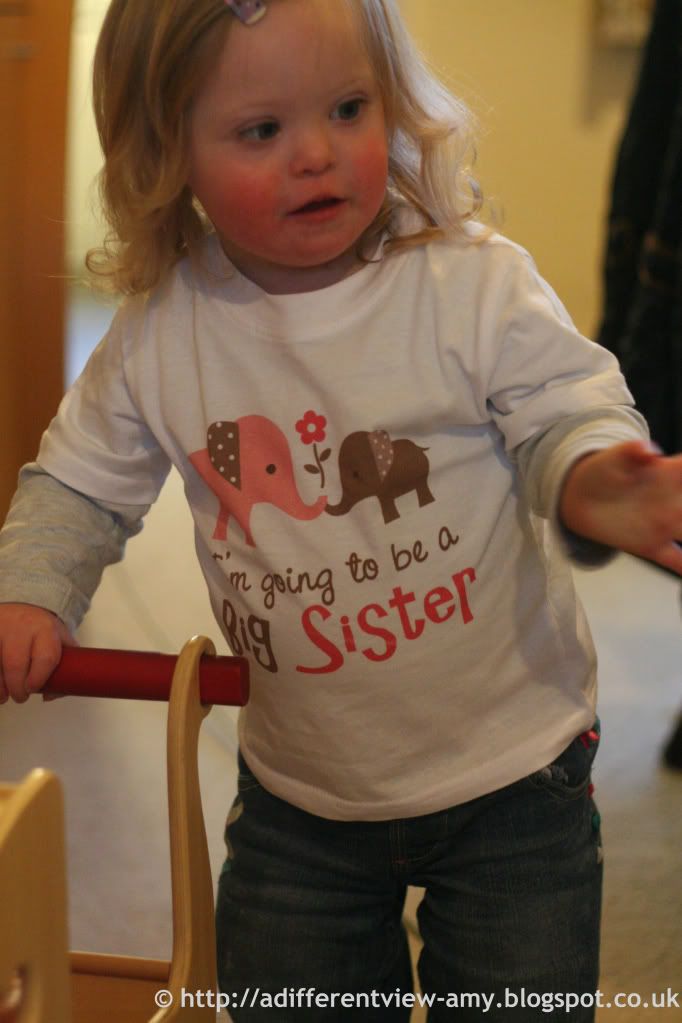 For a long time after Ella was born, I often wondered if it would ever happen. The thought of having another baby sat uneasily in my heart and my head for a long time.
T
hey say time is a great healer....But Old Man
Time has nothing on having Ella in your life. She has taught me so much and I am a braver, stronger mummy and a better person because I have her.
I still have worries and uncertainties but I don't think they now differ to any other mum expecting a new baby.
Sorry to those of you we have seen recently and not told. Due to Ella's little extra chromosome, we have had lots of decisions around ante-natal screening to make. Due to our results being a lot higher than we were expecting we decided to have an amniocentesis and to wait for the results (all ok so far) before sharing our news. It's also becoming a little more obvious now too!
I will leave you with the words of the actress Sally Philips, who has a son with Down's Syndrome. They have played on my mind since I read them many months ago and made me realise which scenario I wanted for us and more importantly, for Ella
(She also touches on the reason why I chose 'A Different View' as the name for this blog...)
.
"Either you say, "This child needs extra help so we're going to devote everything to him." Or you say, "This child needs siblings." Both are equally good, but we felt there is a lot they can get from siblings, and vice versa.
The siblings of special needs children are quite special. Absolutely accepting and totally loving, from birth.
Someone who is different mentally and has a different way of seeing the world, is a wonderful trait. It's a trait I wish there was another way of getting, but there isn't And it does involve a degree of not having it fantastically easy..."
I have no doubt that Ella will be a wonderful big sister and take her new role in her stride. I can't wait to introduce her to her

new baby sister

next May.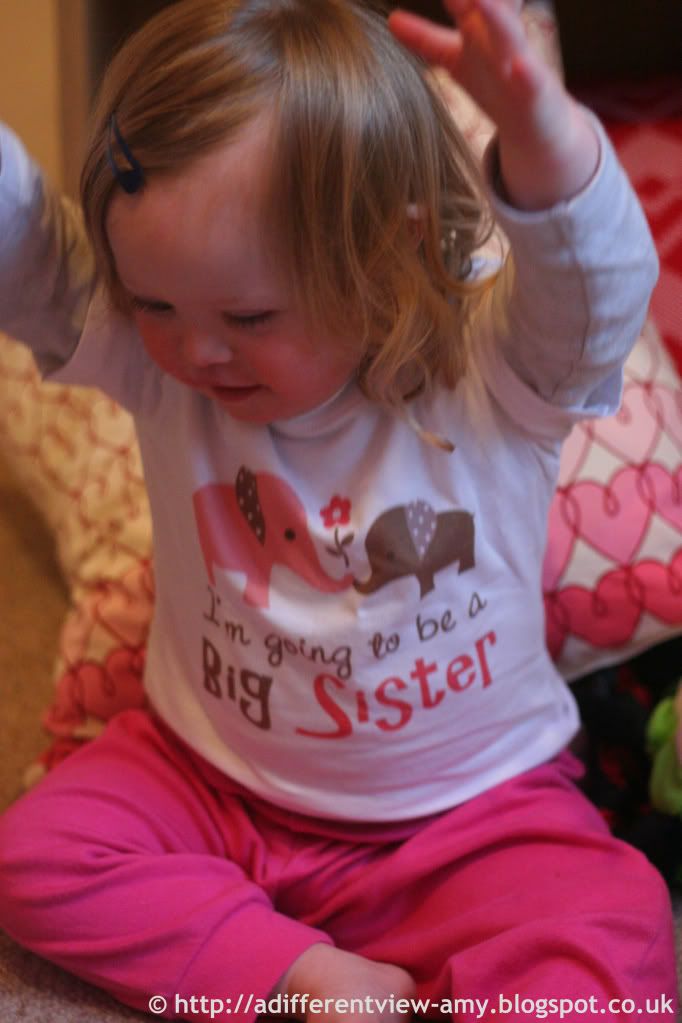 Hopefully more blog posts soon... Until then, have a h
appy weekend and a Happy New Year to you all xx